Our Team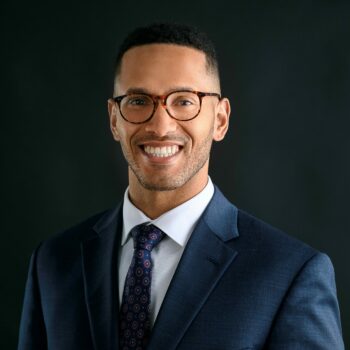 Matthew Martel
Chief Executive Officer
A Certified Project Manager who believes in a 'people-first' approach to business, Matthew James Martel is the Chief Executive Officer at the Black Business Initiative (BBI). He holds a master's degree in Technology, Entrepreneurship, and Innovation from the Sobey School of Business. A serial entrepreneur, Matthew also has an extensive background in leadership, Human Resources, change management, and strategic planning.
Matthew is passionate about Canadian entrepreneurship, especially in working to foster and grow minority-led enterprises. His ability to observe and understand the contributions of different facets of a company allows him to effectively work with individuals and teams to innovate organizational processes.
Ayoola Ogunbiyi
Chief Financial Officer
Ayoola Ogunbiyi is the Director of Corporate Services at the Black Business Initiative. He holds a master's degree in Finance and hold designations with both the Institute of Chartered Accountants Nigeria and Chartered Institute of Bankers of Nigeria. He brings over 18 years' experience from public accounting practice and private sectors across local and multinational companies. He was also involved in training and manpower development at both tertiary institutions and professional levels on a part-time basis. He has worked in diverse roles such as Financial Reporting, Treasury and Cash Management, and Taxation with ExxonMobil subsidiary companies in Nigeria. Prior to that, he also worked with public accounting firms, a financial service institution and a manufacturing company. He is a research enthusiast, an avid reader and has passion for soccer.
Chiedza Jones
Interim Chief Operating Officer
Chiedza has been working in the non-profit sector for several years, supporting communities and organizations through project management, research, data management, evaluation, communications, grant administration and advocacy. She is a certified project manager with a master's degree in international development studies and is passionate about addressing complex socioeconomic challenges through sustainable development and innovation, as well as using her experience and expertise to support organizational growth and sustainability.
Outside of work, Chiedza is also a speaker and a spoken word artist, and believes in creating necessary discomfort, provoking thought, and inspiring change with her pieces!
Njabulo Nkala
Director, Innovation & Growth
Njabulo Nkala, CFA, is the Director, Innovation & Growth and Entrepreneurship. He is charged with providing leadership and direction to the Black Business Initiative's Entrepreneurship Team that works directly with Black-owned businesses across the four Atlantic Canadian Provinces, as well as lead and inform on some of the organization's key initiatives and strategies, including the Atlantic Canada Black Entrepreneurship Program. Njabulo is also the managing director of the Black Business Community Investment Fund Ltd., BBI's community investment fund that aims to capitalized Black businesses in Nova Scotia. He completed his MBA degree with a specialization in Finance at Saint Mary's University and holds a BSc in Applied Physics. He is also Charter holder of the Chartered Financial Analyst (CFA) Institute. He also uses his global knowledge of finance and business in his work with business owners, and as an adjunct professor of finance at the Sobey School of Business, Saint Mary's University.
Idy Fasharonti
Director of Operations, Diversity Employment Network (DEN)
Idy Fashoranti assumed the role of the Director of Operations for the Diversity Employment Network, bringing to the position more than 20 years of experience in financial planning and analysis, corporate accounting, financial management, and corporate governance. She also has a wealth of experience in people and business management, HR policies development, strategic planning, and business development. During her career, Idy has worked with leaders, owners, executive, managers and diverse personnel in the capacity of a senior administrative director, financial controller, corporate officer, and senior auditor.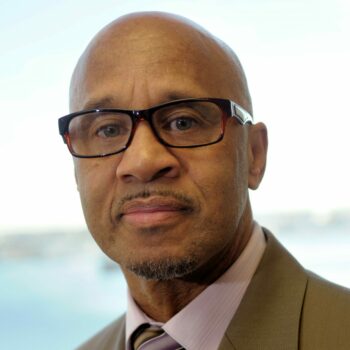 Rodger Smith
Senior Entrepreneurship Engagement Manager
Prior to joining BBI in Nov. 2013, Rodger Smith was a Senior Account Manager, Personal Financial Services with RBC Financial Group. He retired in July 2009 after 35 years. During that time, Rodger managed two branches – Gottingen St. & Lady Hammond Rd. – for a total of six years.
Rodger has held many volunteer positions on community and church boards and committees. He was the Resource Development Chairperson of the National Canadian Cerebral Palsy Sports Association. Rodger served for 10 years as a board member and chair of The Nova Scotia Home for Colored Children, and the Chebucto Wind Field Inc. to name a few.
Rodger and his wife Marilyn have been married for almost 47 years. They have three daughters and six grandchildren of whom they are very proud.
Otni Chinenere
Entrepreneurship Engagement Manager
Otni Chinenere has an extensive background in travel and a passion for people and their stories. She uses these skills and experiences in her role as an Entrepreneurial Engagement Manager. In this role, she supports businesses by connecting them to resources and opportunities in the business sector that promote growth and sustainability. Otni received her bachelor's degree in Tourism & Hospitality with a minor in Business Administration from Mount Saint Vincent University. In her efforts to support marginalized businesses and communities, Otni has hosted several panels to help push the pin on significant conversation. These include "The Future of Diversity, Equity and Inclusion," presented by the Diversity Employment Network (DEN), and "Black Wealth: Creating Space for Black Women," presented by the Halifax Black Film Festival (HBFF). Otni sits on the executive team of Soli Productions Management, an entertainment agency that addresses the need for increased diversity in the talent industry.
Mamadou Wade
Entrepreneurship Engagement Manager
Mamadou Wade was born in Cincinnati, Ohio, and moved to Halifax with his family at the age of 12. He recently graduated from U of T. He is currently working as an Entrepreneurship Engagement Manager (EEM). Entrepreneurship has always been a passion for him, but giving back is something he is equally fond of. Education – whether formal or informal – has always been a pillar in Mamadou's life, and a stepping-stone to reach new avenues. He is grateful for community and the connections that it has brought to his life. As a young person, he believes that one thing worth protecting in his community is the future of our youth, including building their courage to achieve their dreams. When he is not in the office, he finds pleasure in art and other creative means, as well as staying physically active and spiritually in tune.  
Jocelyn Stevens
Assistant to the Director – BEP
Jocelyn Stevens is a native New Brunswicker. Prior to her recent accomplishments as an entrepreneur, she has spent over 15 years within the non-profit sector in the role of Managing Director, committed to advancing the social and economic lives of the Black and immigrant communities. Since graduating from NBCC-SJ in Business Administration, she has been a strong advocate of cultural diversity for many years. Her passion to end racism, coupled with her interests in inclusive communities, is what led Jocelyn to the development of many successful programs aimed towards helping youth understand the importance of respecting others and their differences. Jocelyn remains an active volunteer in her community. She is the recipient of the YWCA Women of Distinction Award, in recognition for her involvement in community volunteering and helping to shape the lives of others.
Mouhamadou Samb
Entrepreneurship Engagement Manager – New Brunswick Region
Mouhamadou has a Bachelor of Business Management from Lycée Professional of Business, CIFCA, in Paris, France. He has also obtained a Data Analysis Certificate from Digital Nova Scotia. With several years of experience as a supervisor and inventory manager in the financial and food industry, he has developed a strong professional background.
Additionally, he has a passion for helping people and the environment, evident through his volunteering experiences in Africa and several countries worldwide. He is particularly sensitive to children's malnutrition and the protection of endangered animals.
His belief is that by sharing our knowledge and life experiences, whether good or bad, with respect and understanding for others, we can make a positive impact on people's lives every day. Furthermore, he finds joy in sports and group activities, such as soccer, basketball, and rugby, and cherishes convivial moments spent with family and friends.
Precious Familusi
Entrepreneurship Engagement Manager – Newfoundland
Originally from Lagos, Nigeria, Precious Familusi spent most of his life living in different countries around the world before making Newfoundland and Labrador (NL) his home. His passion for supporting Black-owned businesses is the driving force for why he wanted to be an Entrepreneurial Engagement Manager with Black Business Initiative. Upon graduating from Memorial University's Faculty of Business Administration, he was the winner of the Leslie Thoms Convocation Award for Leadership and was chosen as one of the Heroes of 2020 by The Telegram for his work within the community. He is the co-founder of Black Lives Matter NL and host of "Out of the Fog" on Rogers TV. Precious is a community organizer and conversationalist who loves making new connections. An avid musician, movie lover and soccer fan, he can be found either banging on the drums at his church, binge-watching Netflix or watching Premier League games.
Marine Gemeda
Manager, Business is Jammin'
Marine Gemeda earned a bachelor's degree in International Development Studies from Saint Mary's University. She joined BBI in April of 2022 as Coordinator Assistant for Youth Client & Stakeholder Engagement. Prior to joining BBI, Marine was travelling and teaching in China. Her greatest passions are learning and healing, but also bettering the community and herself. While it can be easy to lose sight of what is important, being at BBI helps Marine stay connected to her community. Outside of work, she enjoys spending time with family and friends. She also enjoys going for hikes and is currently dreaming up her next travel adventure!
Amber Grosse
Communications Manager
Amber Grosse is not new to the BBI team, she hails from the community of East Preston and a descendant of the Preston Township. She holds a Bachelor of Business Administration from Mount Saint Vincent University, with a double minor in Marketing and Management. Amber has close to 10 years' of experience working with organizations and in community as a youth champion. A relationship builder skilled in entrepreneurship, management, marketing, campaigns, content creation, and to protect the reputations of businesses and their brands. Amber is deeply committed to the future and success of every community project and continue to uphold the commitment of working together.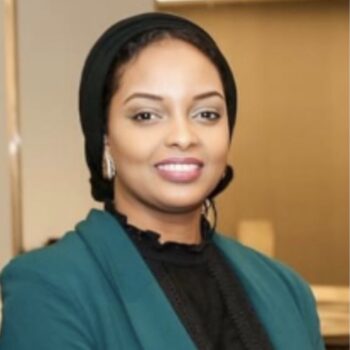 Hawa Seck
Special Project Manager, SBCCI Project Lead
Originally from Dakar, Senegal, Hawa is our Special Project Manager and SBCCI project lead, also responsible for the French-speaking components of BBI.
Hawa studied Business Administration at Dalhousie University and is a business professional with extensive background in Business Operations and Relationship Management with extensive knowledge and hands-on experience in the Canadian industry and ecosystem as well. She is using her experience and expertise in strategic planning and leadership to support organizational growth and sustainability.
Outside of work, Hawa is a wife and mother who enjoys taking care of her family and loved ones.
Sheila Uneanya
SBCCI Field Officer
Sheila has a Bachelor of Arts in Human Resource Management from the University of Johannesburg and has certifications in Project Management. She has managed various projects and has a passion for empowering individuals to achieve their dreams. Her ultimate goal is to become a respected expert in her field and utilize her knowledge to guide others towards success.
In her personal life, she is an avid health enthusiast who spends her free time at the gym.
Gordon Blackmore
Consultant, Diversity Employment Network (DEN)
Gordon is a lawyer/consultant skilled in Negotiation, Team Building, Legal Writing, Diversity and Inclusion, Corporate Governance, and Appeals. He is a strong legal professional with a Bachelor of Arts (BA) from St. Mary's University and a Bachelor of Laws (LL.B.) from Dalhousie University.
Claudia Bowers
Project Coordinator, Diversity Employment Network (DEN)
Claudia is a multi-faceted and versatile Operations and Project Manager who is skilled at planning, implementing and overseeing key improvements to drive business growth and efficiency. She is a highly professional, organized, adaptable, relationship-builder and problem solver with a passion for transformation. Claudia is a skilled communicator adept at managing relationships in multicultural environments with diplomacy and tact, and positively engaging with a diverse audience.
Chipo Nhema
Executive Assistant to the CEO
Chipo Nhema has been working in the private sector for many years in management and performance management roles. Born and raised in Nairobi, Kenya, she came to Canada to pursue a Business Degree from Acadia University. She later went on to obtain a certificate in Human Resource Management from Saint Mary's University. She recently joined BBI as Rustum Southwell's Executive Assistant and HR Advisor.
She is passionate about Diversity and Inclusion and has held several roles while on the board of the TD Insurance Visible Minority Committee.
Chipo believes that it is important to love where you work and feel as though you are making an impact.
On her days off, she loves spending time with her family dog Lexi, going on hikes, travelling and cooking.
Rowena Musiime
Administrative Assistant
Rowena has a Bachelor's degree in Procurement and Logistics Management from the Ugandan Christian University, and is currently in the Masters of Entrepreneurship Technology and Innovation program at Saint Mary's University.
She also has a wealth of knowledge when it comes to administration and logistics.
Ivalena Willis
Administrative Assistant
Ivalena Willis, is from the largest Black Community here in Nova Scotia North Preston. Ivalena is the newest team member who joined BBI in July as a Administrative Assistant. She has held a number of  other positions ranging from Youth Leader, Filing Clerk, Coordinator, Facilitator & Manager to list a few.
Ivalena is a mother of three beautiful children, and her dream in life is to make sure all children of different races have a fighting chance to show the world their talent and gift, to be seen as a person and not label.
Kwasi Asare-Adjei
Senior Accounting Assistant
Kwasi Asare-Adjei has a Bachelor of Science in Mathematics with a minor in Computer Science and Accounting from Mount Saint Vincent University.
He is also currently working on his Chartered Professional Accountants of Canada Designation.
Abhishek Batra
Financial Controller
Abhishek Batra has a Bachelor of Commerce from Shri Ram College of Commerce in Delhi, India. He also has his CPA designation from the Arizona State Board of Accountancy in the U.S and has his Chartered Accounting Designation from India.
He has a wealth of knowledge in the accounting field and has worked as an Accounting Partner for over 22 years.
Esther Kisembo
BIJ' Youth Entrepreneurship Coordinator
Esther moved to Halifax 4 years ago  from New Brunswick to study commerce at Saint Mary's university. She is currently majoring in marketing and management. Esther was born in Congo and her family moved to Uganda due to war. Her family relocated to Canada after 8 years for a better life for in 2010. Esther's mom is the reason why she works so hard, sometimes a little too hard but her mom believes that she can do anything she puts her mind to. One of her favorite verses in the bible, Philippians 4:13.
Esther's passions include modelling, dancing and acting. Her goal is to show younger girls that look like her they can achieve anything no matter where they come from. She loves meeting new people, travelling and being around her friends and family. 
Ria Walling
BIJ' Design and Marketing Coordinator
Born in Mississauga, Ria lived in Calgary where she spent most of her life before moving to Dartmouth.  Currently, Ria's pursuing the International Baccalaureate (IB) Diploma at Woodlawn High School.  After high school, Ria hopes to attend university for film production.  Outside of school, Ria loves music.  She plays in the Dartmouth All-City Music Symphonic Band and the Glass Winds Wind Ensemble.  She's also active with golf, track and field, softball, and Hapkido.  Before working at BIJ, Ria worked as a summer student for the African Nova Scotian Music Association.